February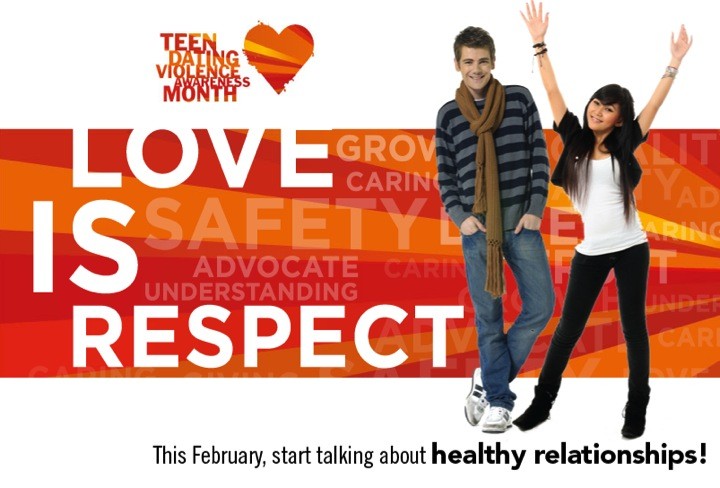 FEBRUARY – NATIONAL DATING VIOLENCE AWARENESS MONTH
February is National Dating Violence Awareness Month. As many prepare for the romance and fun of Valentine's Day, I encourage us all to stop and think about how we can encourage healthy relationships and enhance our own.
While dating violence can include adults of all ages, the focus in February is typically on middle school students, high school students, college students, and young adults. Patterns of domestic violence can start as young adults. Patterns of domestic violence can start as young as 12 or 13, in part because youth and young adults have less experience with relationships of any kind – healthy or unhealthy.
Please talk to youth and young adults in your life about:
• what a healthy relationship looks like
• what to do if your relationship is not healthy
• what to do if you might be abusive to someone
Dating abuse statistics show
• that nearly 15 million high school students nationwide experience physical abuse from a dating partner in a single year
• one in three adolescents in the U.S. is a victim of physical sexual, emotional or verbal abuse from a dating partner, a figure that far exceeds rates of other types of youth violence.
• One in 10 high school students has been purposefully hit, slapped or physically hurt by a boyfriend or girlfriend.
• one quarter of high school girls have been victims of physical or sexual abuse.
• girls and young women between the ages of 16 & 24 experience the highest rate of intimate partner violence — almost triple the national average.
• only 33% of teens who were in a violent relationship ever told anyone about the abuse
• eighty one percent of parents believe teen dating violence is not an issue or admit they don't know if it's an issue.
The above statistics and others may be found at http://www.loveisrespect.org/is-this-abuse/dating-violence-statistics
Another resource for dating violence is www.breakthecycle.org. Below are helpful tips found at this website to help parents talk to teens about dating violence.
It's never too early to talk to your teens about healthy relationships and dating violence. Starting conversations–even if you don't think your teen is dating – is one of the most important steps you can take to help prevent dating violence
Medical Director

Dr. Gregory L. Keller, DO (pictured left) serves as Medical Director for Southwest Iowa Families, Inc. He consults and reviews complicated cases with staff. He is not seeing clients for medication management; however providers who have referred clients for evaluation or therapy may direct questions or concerns about their referral for Dr. Keller's review.