Professional Counseling & Mental Health Therapy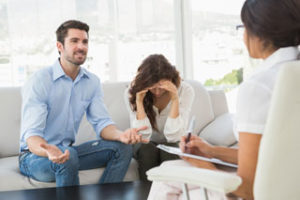 There are times when everyone feels worried, hopeless, or overwhelmed. Working with a therapist or counselor can be the support you need as you make changes.
Counseling is a how-to process to learn steps to solve personal problems and make decisions based on your needs.
Therapy is a formal process to address emotional, mental, and / or social problems based of your mental health strengths and needs.
In sessions, you and your therapist will work to …
Identify goals
Reduce feelings of depression & anxiety
Improve communication
Develop coping skills
Boost self-esteem
Enhance quality of life
Change can be difficult. We will work with you to be as comfortable as possible during meetings.
Locations for counseling services
Clarinda
Bedford
Lenox
Villisca
Payment for Services
Southwest Iowa Families serves all clients regardless of ability to pay. A sliding scale fee discount program is available.
In Crisis?
Please call 911 or go to the emergency room if you are in crisis.
Phone calls & emails may not be immediately returned.
Counseling Programs
Anger Management Classes
Behavioral Health Intervention Services (BHIS)
Foster Care After Care Services (FACS)
Journey Beyond Abuse Educational Group, through Phoenix House
Preschool Mental Health Screening
Uplifting Families Parenting Classes
Your therapist may provide counseling as part of your therapy as well.
Mental Health Therapy
Iowa, like most states, requires licensing for professionals who practice in the state. Clients should look for individuals who are licensed when seeking therapy services. All of our therapists can provide individual or family therapy using established best practices like Cognitive Behavioral Therapy (CBT) and Solution-Focused Therapy. Several therapists work with children using play therapy and Trauma Focused Cognitive Behavioral Therapy (TF-CBT). Some therapists offer groups, as interest permits. Dinosaur School (See Dinosaur School page.) and MindUp Group are the two most commonly offered therapy groups. Robin specializes in Christian Counseling. Angela has specialized training in Parent Child Interaction Therapy (PCIT).
Therapists:
Katie Gillespie-Jensen, TLMHC, NCC
Robbie Hickman, LMHC
Lydia Rothfusz, LMSW
Danielle Schalk, LMHC
Robin Sunderman, LISW (Licensed Independent Social Worker), ACSW (Academy of Certified Social Workers)
Berneeta Wagoner, LISW (Licensed Independent Social Worker), ACSW (Academy of Certified Social Workers), QCSW (Qualified Clinical Social Worker), DCSW (Diplomate in Clinical Social Work)
Angela Wallick, LISW(Licensed Independent Social Worker)
Anger Management Classes
Anger Management is twelve classes, after an assessment appointment, that can be offered individually or in a group. Classes are $50 per session, and a certificate of completion is available.
Robin Sunderman, LISW typically provides our anger management classes, and other providers may offer it as necessary. Contact SWIF at (712) 542-3501 to schedule.
Behavioral Health Intervention Services (BHIS)

BHIS are available to children who are IA Health Link (Iowa Medicaid) eligible, have a mental health diagnosis, and have been referred and screened by a qualified mental health professional. BHIS is not intended to replace therapy, and it is often best if both are in place. This is a skill development service that may help with:
Conflict resolution
Anger management
Problem solving
Interpersonal skills
Social skills
Communication skills
Emotional regulation
BHIS may occur in the office or another community setting, but is usually home based.
Brittany Dorscher, B.S. Ed, Teresa Kanning, LBSW, and Cortney Young, M.Ed. are the BHIS providers and meet the training and credentialing requirements for Iowa.
Foster Care After Care (FACS)
Iowa Aftercare Services Network is a group of organizations across the state which have come together to support youth who have aged out of foster care. Southwest Iowa Families contracts with Children's Square to provide Foster Care After Care Services for our area.
Youth who are 18, 19, or 20 are eligible if they received services in a family foster home, group home, or supervised living arrangement, and left foster care at 17 ½ or older, or were adopted from foster care at age 16 or older. Youth who are preparing to age out may be eligible for planning services.
Erica Hash, BS and Kelli Morris, MA, are the Self-Sufficiency Advocate. Contact Southwest Iowa Families at (712) 542-3501 for more information, or request information from the child's DHS worker.
Journey Beyond Abuse
Journey Beyond Abuse is an eight session educational support group for female victims of intimate partner abuse. It is designed to help victims/survivors understand and begin to heal from abuse they have experienced.
Sessions List:
Defining Abuse
Why Does He Do That? – The Profile & Tactics of Abusers
Safety and Safety Planning
The Batterer as a Parent – The Impact of Abuse on Children
Sexual Violence and Women's Sexuality
Common Responses to abuse Experience – Anger, Shame, and Guilt, Grief and Loss, Depression
Looking Towards the Future
Iowa Legal Aid
Classes are free of charge. An intake interview by phone is required before attending. Please call Molly for an intake phone interview or questions 1-888-612-0266 or 712-256-2059 ext. 110.
Preschool Mental Health Screening
With funding from Corner Counties Early Childhood Area, preschool children in Fremont and Page counties are eligible for screening for social, emotional, and behavioral concerns. If concerns are identified, referrals to area services and information are provided.
Cortney Young, M.Ed., is the PMHS Coordinator. Contact her at (712) 542-3501 for more information.
Uplifting Families Parenting Classes
This class is designed to help you better understand your child & face the unique challenges that come with being a parent. This five week course offers an opportunity to explore a variety of topics, including:
Child Development
Temperament & Personality
Age-Appropriate Discipline
Effective Household Management
Parenting as a Team
A short homework assignment will be sent home with parent after every lesson to maximize understanding. Each session will last approximately one hour. Cost for the course is $250 ($50 per session).
Brittany Dorscher, B. S. Ed provides our parenting classes. Contact SWIF at (712) 542-3501 to schedule
Parent-Child Interaction Therapy (PCIT)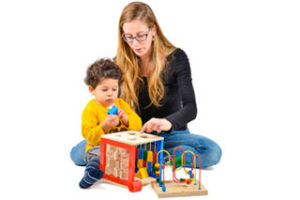 PCIT is an evidenced-based treatment program that uses training, modeling, and live-coaching to provide caregivers with assistance for children 2 to 7 years old. PCIT is a therapy program that works with parent and child together.
Children may benefit who:
Refuse/defy adult requests
Become easily frustrated, lose their temper or whine
Constantly seek attention
Engage in power struggles
Have difficulties staying seated, playing quietly, taking turns
Disrupt in day care, school, or home settings
May be on medication to manage their behavioral problems
Experienced other distressing problems
Observing from behind a one-way mirror, the therapist coaches the parent through a wireless earphone on specific ways of relating to and managing the child's behavior in the moment.
Angela Wallick, LISW is our PCIT therapist.